With China finally reopening to the world, it's time to dust off that travel wish list and start planning.
Being one of the world's most visited tourist destinations pre-pandemic, the country has long lured international travelers to popular attractions like Beijing's Forbidden City, Xi'an's Terracotta Warriors or Chengdu's giant panda research base.
And those are still amazing destinations worth visiting.
But for travelers looking to experience some of the country's less-visited regions, we've put together a list of culturally-rich and beautiful places to consider as you start planning your next trip to China.
Jingdezhen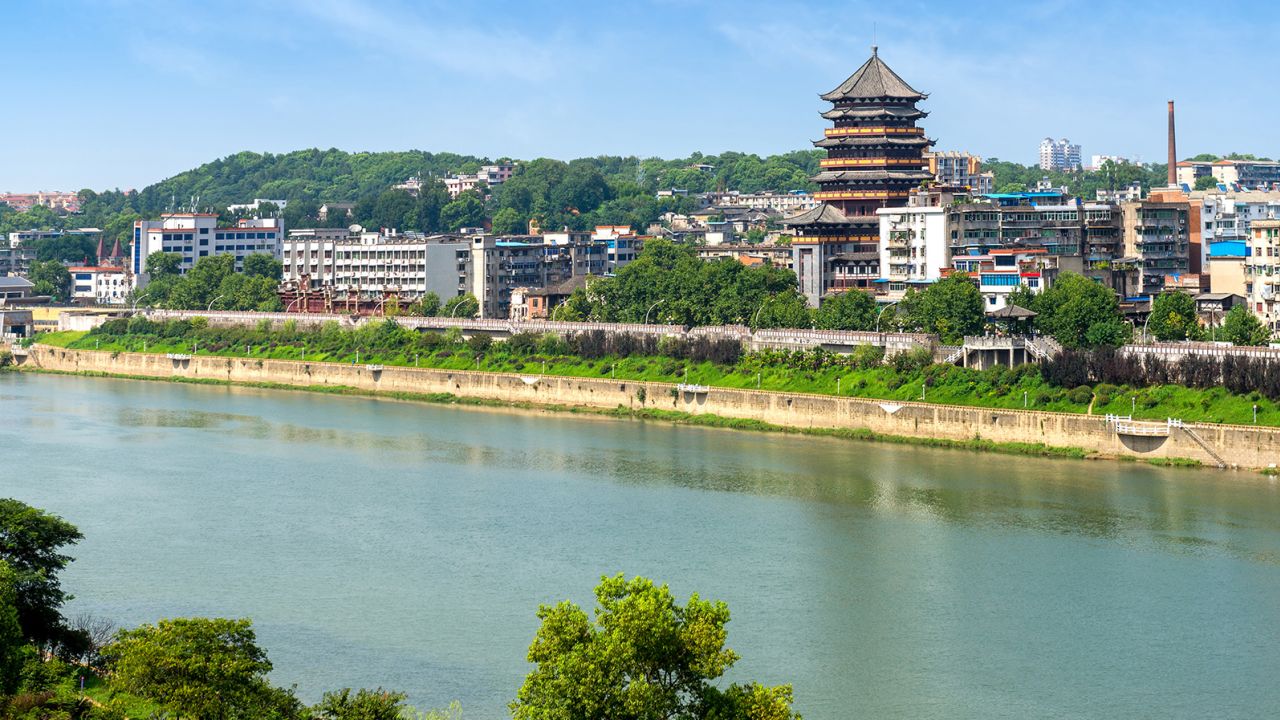 Large chimneys, used for firing porcelain, dot the skyline of Jingdezhen city.gui yong nian/Adobe Stock
Dubbed the porcelain capital of the world, Jingdezhen has been firing quality pieces of "white gold" for more than 1,700 years.
Today, travelers can visit the historic kilns that have produced beautiful pieces of china for centuries, some of which ended up in the hands of the imperial family.
Traders and artists continue to flock to Jingdezhen for inspiration and to shop for ceramics in the city's shops and markets. Many workshops are open to the public, while some offer demonstrations showing how porcelain is made.
For a crash course in the city's porcelain history, visit the newly built and photogenic Jingdezhen Imperial Kiln Museum of China. Treasure hunters will want to visit the city's Ghost Market, which is featured in the video at the top of this page.
Meanwhile, a new crop of young artists and entrepreneurs has been injecting fresh energy into the ancient city in recent years. One of the hottest creative hubs is Tao Xi Chuan, also called Ceramic Art Avenue.
Located in an old, defunct ceramic factory, it's home to a few museums, a boutique hotel, a theater, weekend markets and many studios and shops.
Changsha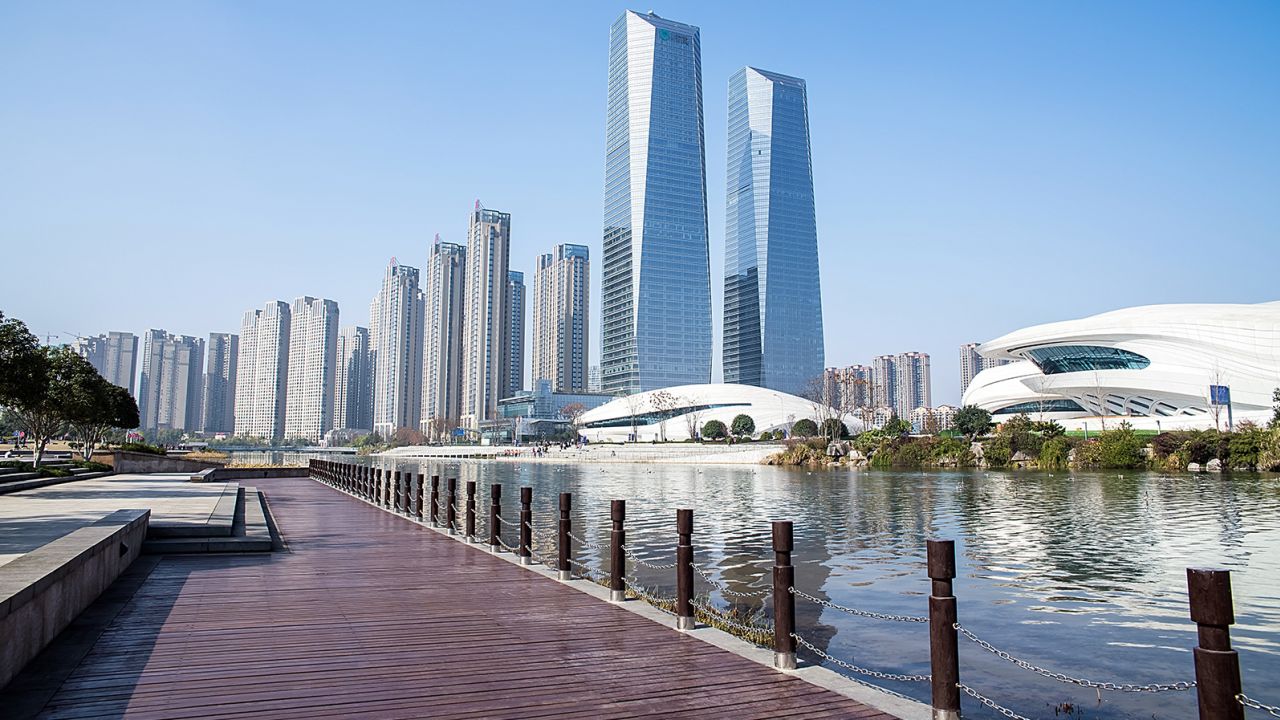 Welcome to Changsha, China's happiest city.WR.LILI/Adobe Stock
For 16 years in a row, the annual China Happy Cities Forum has named Changsha, the capital city of Hunan province, as the country's happiest city.
And it's easy to understand why – it has one of the most vibrant nightlife and street food scenes in China.
After sampling some black stinky tofu and fish head topped with duo jiao (chopped chile peppers) on Pozijie, a pedestrian-only street, travelers can head to Huangxing South Road to be dazzled by the countless billboards and neon signs.
Other attractions include the historic Gulushan Temple and the futuristic Zaha Hadid-designed Changsha Meixihu International Cultural and Arts Centre.
In addition to winning praise for its happy residents, the landlocked destination has also been dubbed China's hottest influencer city, luring flocks of young domestic travelers over the last few years.
One of the reasons for its popularity may be its wildly famous homegrown brand, Sexy Tea. The beverage has such a dedicated following across the country that people waited in line for eight hours to enjoy a cup of this famous brew at a recent pop-up store in the city of Shenzhen.
Guangxi
The breathtaking landscapes of Guilin are among the many reasons to visit Guangxi province.aphotostory/iStockphoto/Getty Images
The southern autonomous region of Guangxi offers a limitless supply of jaw-droppingly beautiful landscapes and unique cultural celebrations.
One of the best times to visit the region is during the Song Festival, a multi-day event that begins on the third day of the third month on the Lunar calendar (in 2023, it falls on April 22).
An important festival for several ethnic groups, including the Zhuang people, revelers sing folk shan-ge (mountain songs), eat glutinous rice and perform bamboo dances. Wuming district is where you'll find one of the largest Song Festival celebrations.
While you are in Guangxi, you should also visit Sanjiang County, home to some of the most beautiful wooden bridges in the world.
Called fengyu qiao (wind and rain bridges), they were built without nails and often feature intricate multi-story pavilions and verandas.
Chengyang Bridge is one of the most famous Fengyu bridges in Sanjiang.
Linhai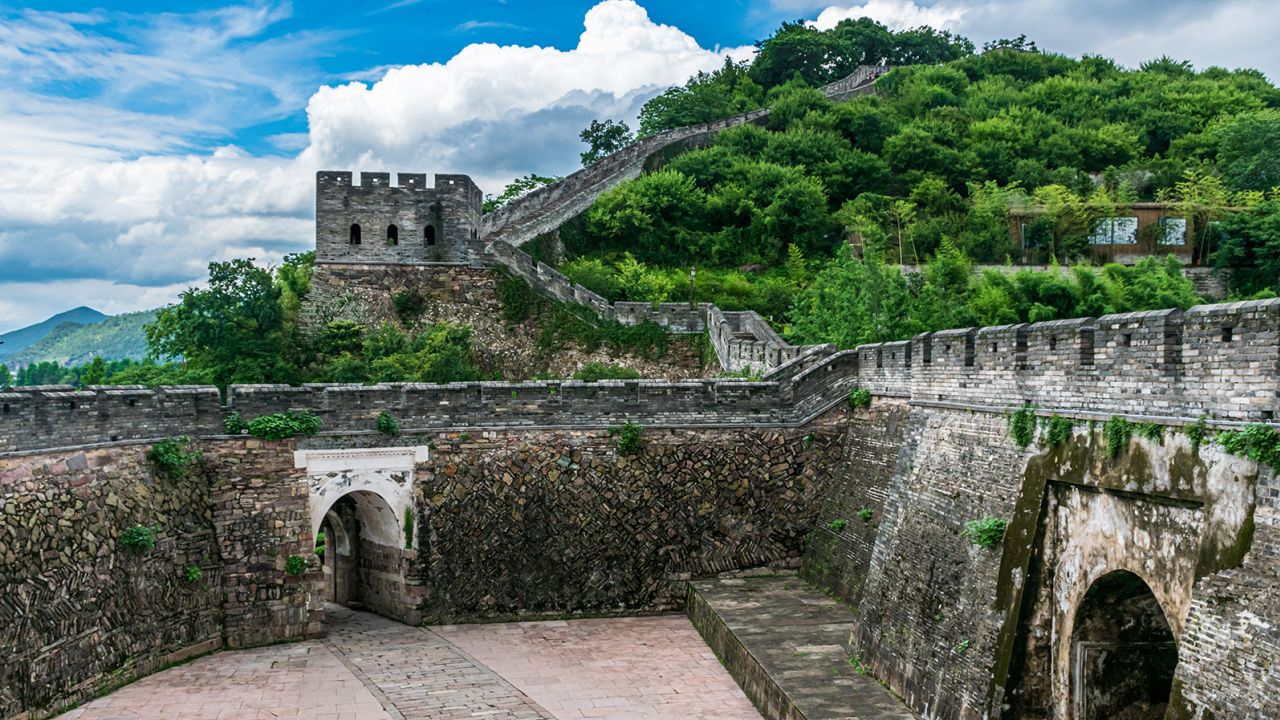 Linhai's historic city wall stretches more than 6,000 meters in length.Simon/Adobe Stock
Though still relatively unknown outside of China, Linhai is now on many food lovers' radars. Namely, because it's the birthplace of famous Chinese restaurant chain Xin Rong Ji.
Opened about two decades ago in Linhai – a small "county-level city" in coastal Taizhou in Zhejian province – Xin Rong Ji now has a few dozen locations around China, including Beijing's first three-Michelin-star restaurant and a two-star branch in Shanghai.
But nothing compares to the original. Some of the must-try dishes at Xin Rong Ji include braised sea anemone with sweet potato noodles and the crispy fried silver ribbon fish.
In general, Taizhou cuisine is known for its umami-filled seafood dishes and savory carb-heavy street snacks, including maixia (wheat shrimp) noodles and seaweed cakes.
Food aside, travelers should leave time to admire this historic city that dates back more than 2,000 years. To experience beautiful architecture from different dynasties up close, check out Ziyang Old Street and the old Donghu (East Lake) Garden.

Aba
Jiuzhaigou, a nature reserve and national park, is among the many Aba highlights.raindear/Adobe Stock
For two years in a row, Chinese citizens voting in an online survey have named Aba, an autonomous prefecture in Sichuan province, one of the country's "best-hidden gems."
You may have heard of the otherworldly beauty in Aba's Jiuzhaigou valley – but there is much more to experience in this vast prefecture's 13 counties.
There's Dagu Glacier National Park, one of the youngest and lowest glaciers in the world (Heishui County). Aba is also where you'll find some of the best-preserved Diaolo – Qiang-style stone-wood architecture – which can be seen in the village of Taoping in Li County.
Over in Jinchuan County, visitors can take in a mesmerizing sea of snow pear blossoms every spring.
Chaoshan
The seaside city of Shantou, pictured, was one of the earliest port cities to open to foreign trade.Weiming/Adobe Stock
Few in China would dispute that the Chaoshan region – an area in eastern Guangdong province that includes cities like Chaozhou and Shantou – is a food lover's paradise.
But its cuisine is still very much underrated outside of China.
It's impossible to list all the foods visitors should try, but here are a few: tender and rich braised goose; chilled fish; uber bouncy hand-hammered beef balls; and the countless types of rice cakes and rice noodle soups.
It's also the place to enjoy Dancong, a type of Oolong tea, served in the local Gong Fu, or Kung Fu, ceremonial style.
If you want to walk off some calories between meals, check out the old architecture and temples of the Chaozhou Ancient City.
Quanzhou
Quanzhou has been boosting its tourism offerings in recent years.may/Adobe Stock
Home to one of the biggest harbors in the world, it's no surprise that Quanzhou and its series of historic maritime sites was among the latest Chinese destinations to be inscribed in the UNESCO World Heritage List (2021).
An important Maritime Silk Route port city during the 10th to 14th centuries, this port city in southern Fujian is filled with landmarks that showcase how different cultures and religions flourished.
Kaiyuan Temple (built in 686), for example, isn't only the largest Buddhist temple in Fujian province, but it's also home to many rare reliefs and decorations of Hinduism, said to be the remaining relics of a Hindu temple in Quanzhou.
Collectively called the Song-Yuan Quanzhou Emporium System, the UNESCO-listed sites also include administrative buildings, religious landmarks and transportation networks that showcase the city's colorful past.
Source : CNN