TikTok has been banned on government networks and devices in the US, Canada and the European Union. But are the moves having any effect?
When TikTok would not load on her university's wi-fi network earlier this year student Liz Barr was stymied – but not for long.
She soon figured ways around the block using personal mobile data or a virtual private network (VPN). The block had been introduced after state officials in Maryland banned the video app on government networks, citing national security concerns.
"I was annoyed, because I live here and I get bored," says the 18-year-old, who is studying computer science and creative writing at St Mary's College of Maryland. "But now it works, so it's not that big of a problem."
The workaround shows the quandary facing the US and other countries as they threaten to crack down on TikTok, which has exploded in global popularity in recent years offering an endless feed of user-generated makeup tutorials, life hacks, silly dances, and other confessionals curated by algorithm.
Rumbling against the social media platform, which is owned by the Chinese tech giant ByteDance and has more than one billion users globally, has reached new pitch in recent months.
Concerns have been especially loud in the US, where politicians from across the ideological spectrum are urging steps to curtail its reach, arguing that the data TikTok collects could be used by the Chinese government to spy on Americans or influence political debates.
https://emp.bbc.com/emp/SMPj/2.47.3/iframe.htmlMedia caption,
Watch: Ros Atkins on… The creeping TikTok bans
Dozens of states, like Maryland, have banned TikTok on government networks and devices, moves that affect access in public libraries, universities and elsewhere.
TikTok's chief executive is due to appear this month in Congress, which is debating various proposals that could result in a wider national ban, while the company remains in a years-long negotiation with the White House about what changes it could make to satisfy the security concerns.
But among the app's prime users in the US – people aged under 25 – the general frenzy has done little to dent use, if they're aware of it at all.
At the University of Oklahoma, which announced it was blocking the app on the campus wi-fi in December, students were surprised and annoyed but "people were pretty quick to figure it out and navigate it," says student body president Christopher Firch, noting that most people can simply switch from wi-fi to a personal mobile data plan to get around the ban.
"I don't want to negate a national security issue… but I just think people are like, 'this sucks' and then laugh about it," he says. "They're not taking it super, super seriously."
Among the American public broadly speaking, support for a ban on TikTok has been rising.
In December, 53% of adults in the US favoured a national ban on Chinese-owned social media apps, according to decision intelligence company Morning Consult.
That compares to just 29% who said they supported blocking TikTok in 2020 when US President Donald Trump took steps to ban TikTok and WeChat – moves that were later blocked in court.
But Americans aged 18-25 are less likely than older adults to be concerned about competition with China and more likely to distrust the US government, says Jordan Marlatt, tech industry analyst at Morning Consult. They also have more positive views of social media.
Less than a third favoured banning Chinese social media apps, Morning Consult's survey found.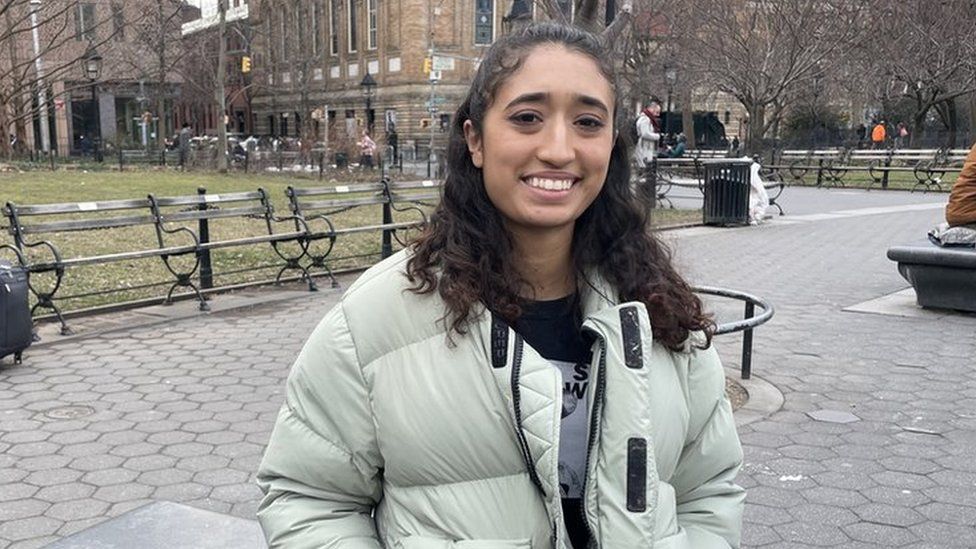 Liz, the student in Maryland, says she is already giving up personal data to many other apps and is sceptical that her information would be useful, even if it were accessed.
"To me, I can understand banning it at government places because those are more sensitive," she says. "But I'm not important enough as a college student with eight cents to my name."
"It's hard to care about one [social media company] and not care about all of them," says Iniko Thornell, 25, who works in New York City and has been on the app for about two years. "I don't think anything on my TikTok is that important," she adds.
Even those like 21-year-old Kate Nazzaro, who have quit TikTok, say their concerns were unrelated to national security. Rather, she says, "I thought it was bad for my brain."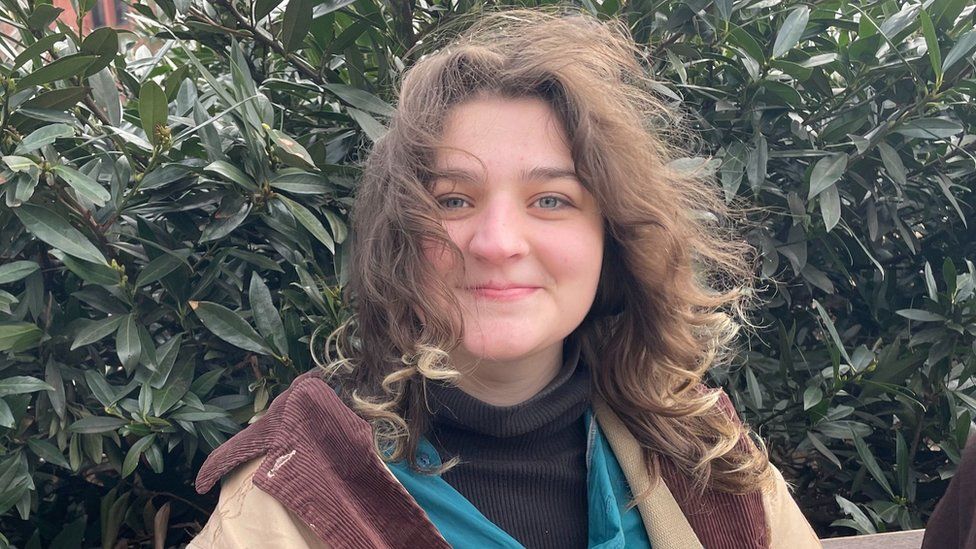 TikTok has said it strictly limits who can access American user information and would not provide data to the Chinese government if asked.
It says a ban would have "the effect of censoring the voices of millions of Americans" and the US should instead approve a deal under negotiation in the Committee on Foreign Investment in the US, which would store data of American users in the US and create other oversight.
But at a time of heightened anti-China sentiment in Washington, the firm's assurances have failed to persuade lawmakers, who have put forward a number of proposals aimed at curbing the app and are expected to give chief executive Shou Zi Chou a tough grilling on 23 March.
The popularity of TikTok, a tech giant from outside of Silicon Valley, has brought home to the US questions that other countries have long faced about what governments should do to protect their citizens' data, says Timothy Edgar, a professor of computer science at Brown University who advised former President Barack Obama on cyber security issues.
He says lawmakers are rightfully sceptical of TikTok's claims, but a ban would do little to address the worries, noting that many social media apps collect and sell data on users and are vulnerable to efforts by foreign countries to influence political debate.
A ban is also unworkable without far bigger changes to the way the internet is run in the US, says Bruce Schneier, a security technologist and author.
"It's easy to say your employees can't use it on government computers but those teenagers… we cannot stop them – it's not going to work," he says, noting that the internet as it stands was designed to be open. "We just don't have that ability."
He adds: "We've built an internet where spying is the business model and at this point, we can't pick and choose who gets to spy."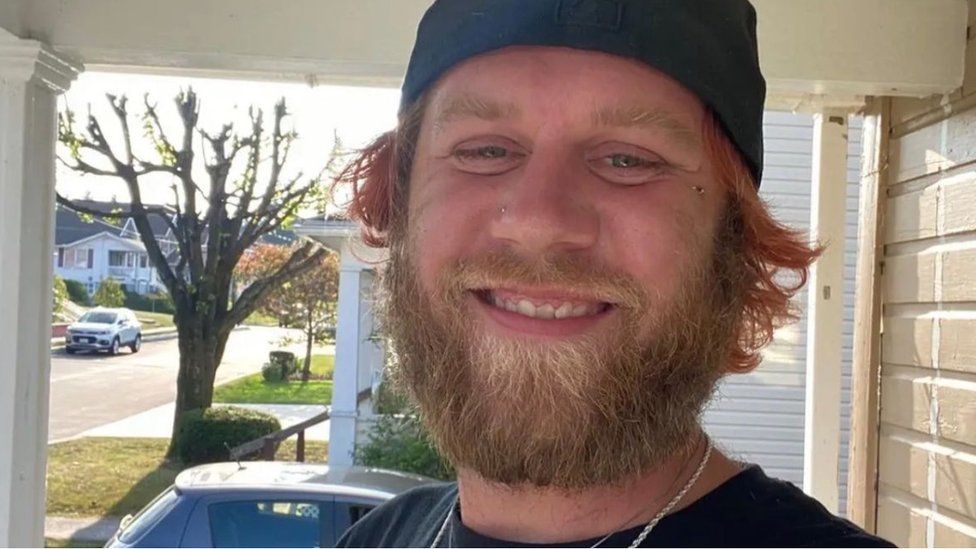 For now, the general shrug from Generation Z seems to be in part a bet that the threats will not result in action anytime soon.
TikTok personality Colin Rea, who has built a following of 2.7 million for his posts about rebuilding his life after prison, recently posted a video urging fans to join him on alternate platforms, worried about losing his livelihood if a ban moves forward.
He's not the only one to do so, but he told the BBC for now concerns about a ban seem far more muted than in 2020, when furore erupted in response to Mr Trump's orders.
"I think there would be more discussion if we hadn't already been in this position so many times," he says.
Source: BBC