The 133rd China Import and Export Fair kicked off in Guangzhou on April 15, showing the resilient recovery of the Chinese economy.
The event, also known as the Canton Fair, has attracted 34,933 exhibitors from more than 200 countries and regions to participate offline.
As an important window for China's opening-up and its foreign trade, it has reached a record high in both the exhibition area and the number of exhibitors.
Exhibits from newly set sections including Industrial Automation and Intelligent Manufacturing, New Energy and Intelligent Connected Vehicles, and c help businesses to win more overseas orders.
Visitors are attracted by two autonomous aerial vehicles at the booth of EHang Holdings Ltd at the 133rd China Import and Export Fair in Guangzhou, Guangdong province, on April 15, 2023. [Photo/Xinhua]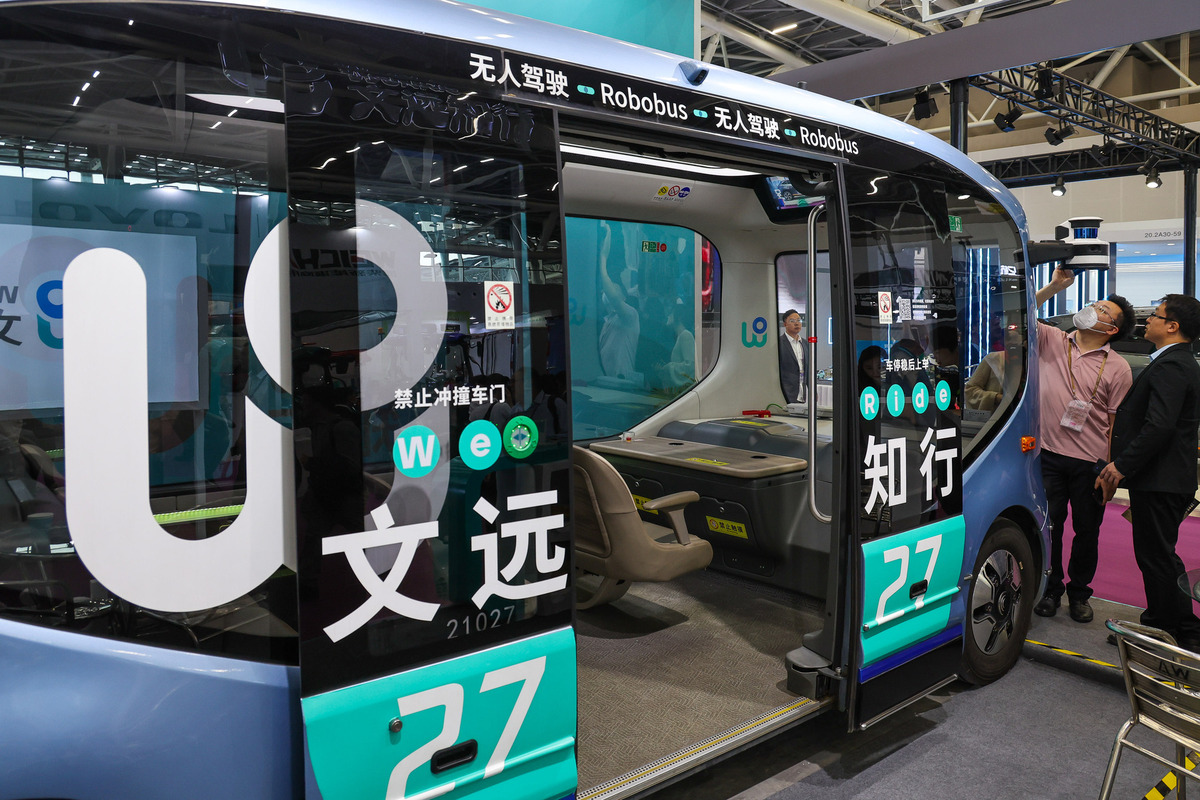 Visitors check the sensors of the self-driving bus at the 133rd China Import and Export Fair in Guangzhou, Guangdong province, on April 15, 2023. [Photo/Xinhua]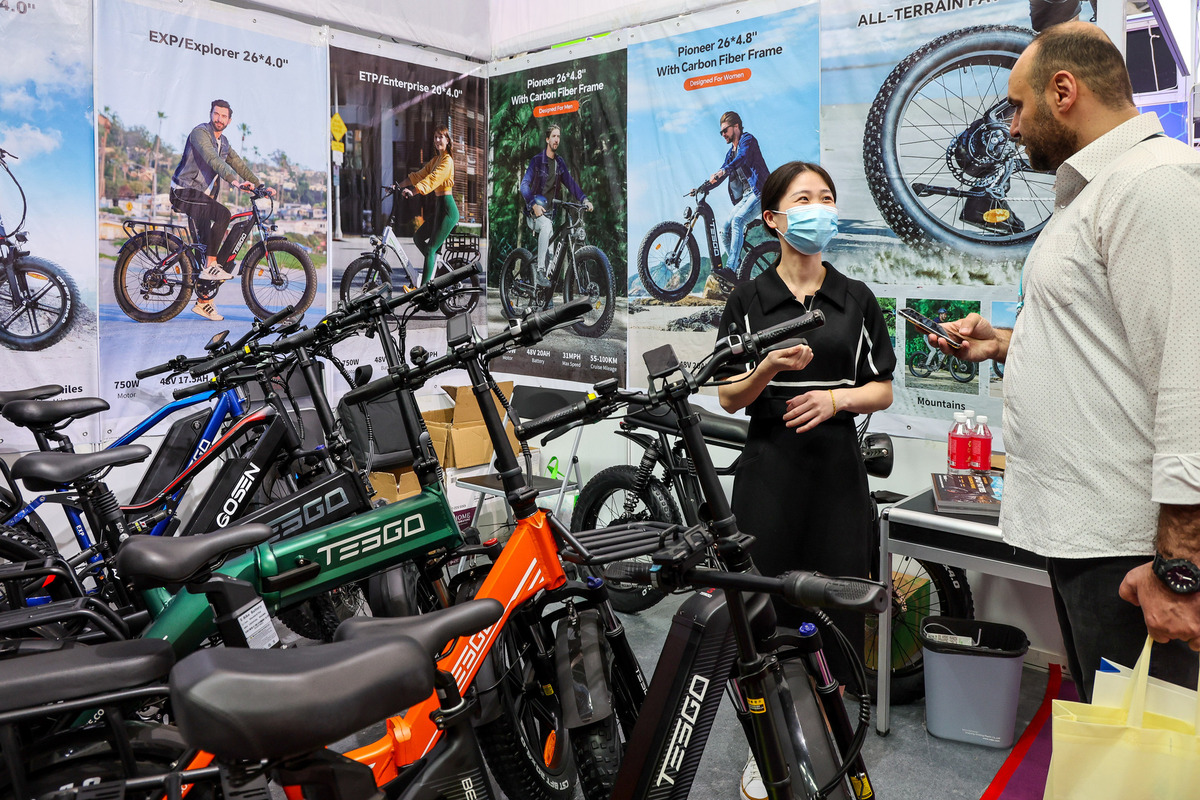 A prospective buyer learns more information about electric bicycles at the 133rd China Import and Export Fair in Guangzhou, Guangdong province, on April 15, 2023. [Photo/VCG]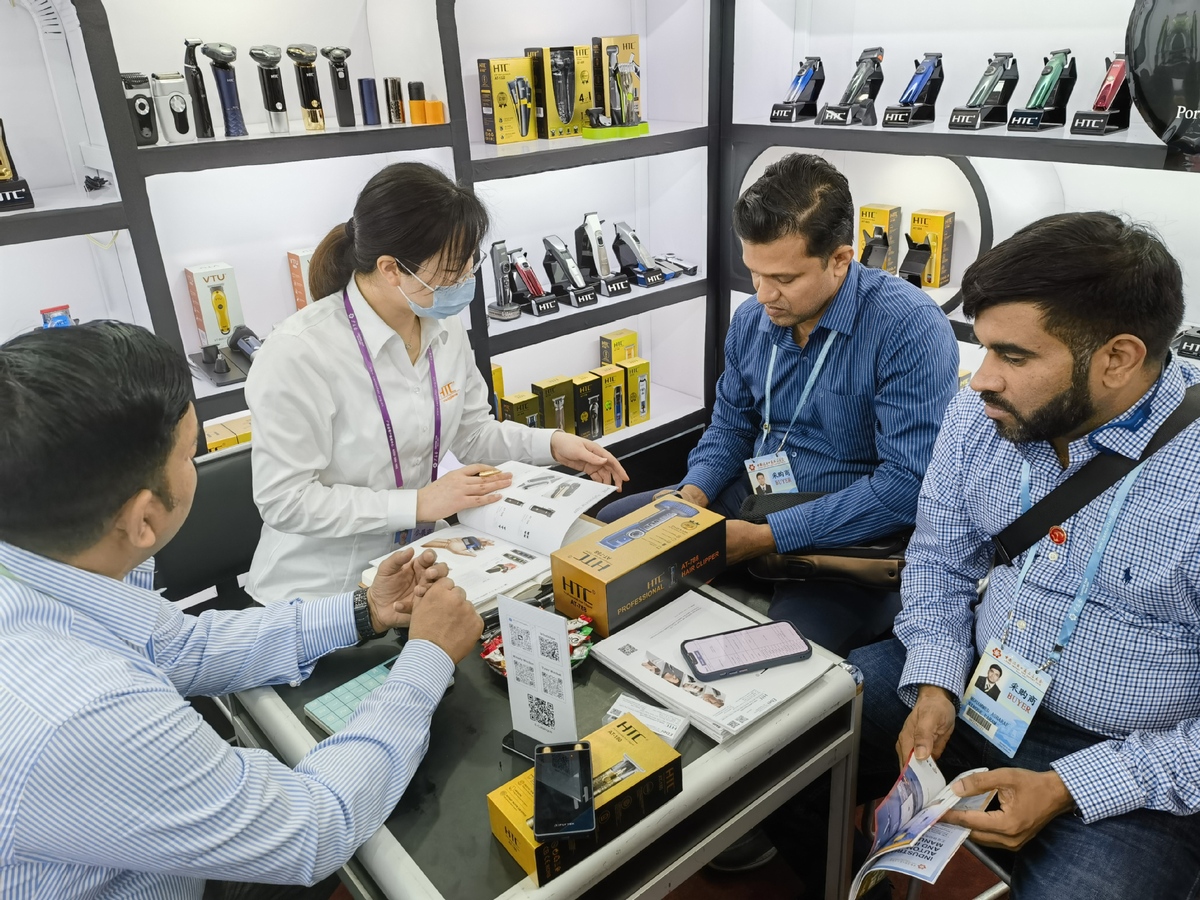 Prospective buyers from Abu Dhabi-based supermarket chain Lulu talks with Chinese suppliers at a booth at the 133rd China Import and Export Fair in Guangzhou, Guangdong province, on April 16, 2023. [Photo/Xinhua]
Source : China Daily