Twelve people have been detained by police for questioning after a hospital fire in Beijing killed at least 29, most of them patients.
The fire, among the deadliest in recent years, broke out in Changfeng Hospital at about 13:00 local time on Tuesday.
Angry and concerned relatives rushed to the hospital hours later, only learning of the fire from local news reports.
"Seven or eight hours have passed and I didn't even receive a call," one relative told China Youth Daily.
Many said they spent the night trying to locate loved ones. Those who were rescued have now been shifted to other hospitals for treatment.
Speaking at a press conference on Wednesday, officials said a preliminary investigation showed that sparks generated during renovation works had ignited paint stored on site.
Among those detained are the director and deputy director of the hospital, as well as the head of the firm overseeing the renovation works.
Footage on social media showed patients jumping out of windows to flee as dense smoke billowed out of the building. A talking drone urged trapped patients to "stay calm and wait [to be] rescued". Some were seen balancing on external air conditioning units as they waited to be rescued.
Local media reported that firefighters evacuated about 70 people and put out the flames within an hour of arriving.
But relatives of those who were being treated at Changfeng were furious with the hospital management.
They said even eight hours later, hospital officials were unable to provide the names of those who had been injured or had died.
"Just tell me if the patient is dead or alive," a relative told local media. "How can the person just disappear out of thin air? Neither the nurses nor doctors picked up their phones. My elderly relative doesn't have a phone on him."
Reports suggest that most patients at the hospital were elderly, and some had undergone amputation surgeries, which made them less mobile.
Chinese social media users also criticised the lack of reporting on the incident for most of Tuesday.
Eyewitness accounts started emerging in the early afternoon, but many of these posts were taken down, according to FreeWeibo, a platform that monitors content on microblogging site Weibo that has been censored or deleted.
"What's shocking is not only the loss of lives, but also the terrible silence of media outlets which were but spectators of the incident. The official announcements we read leave out the enormous grief caused by the disaster," wrote a Weibo user.
"The media used to serve a watchdog role, to point out social ills. But what about today? What is the media today?"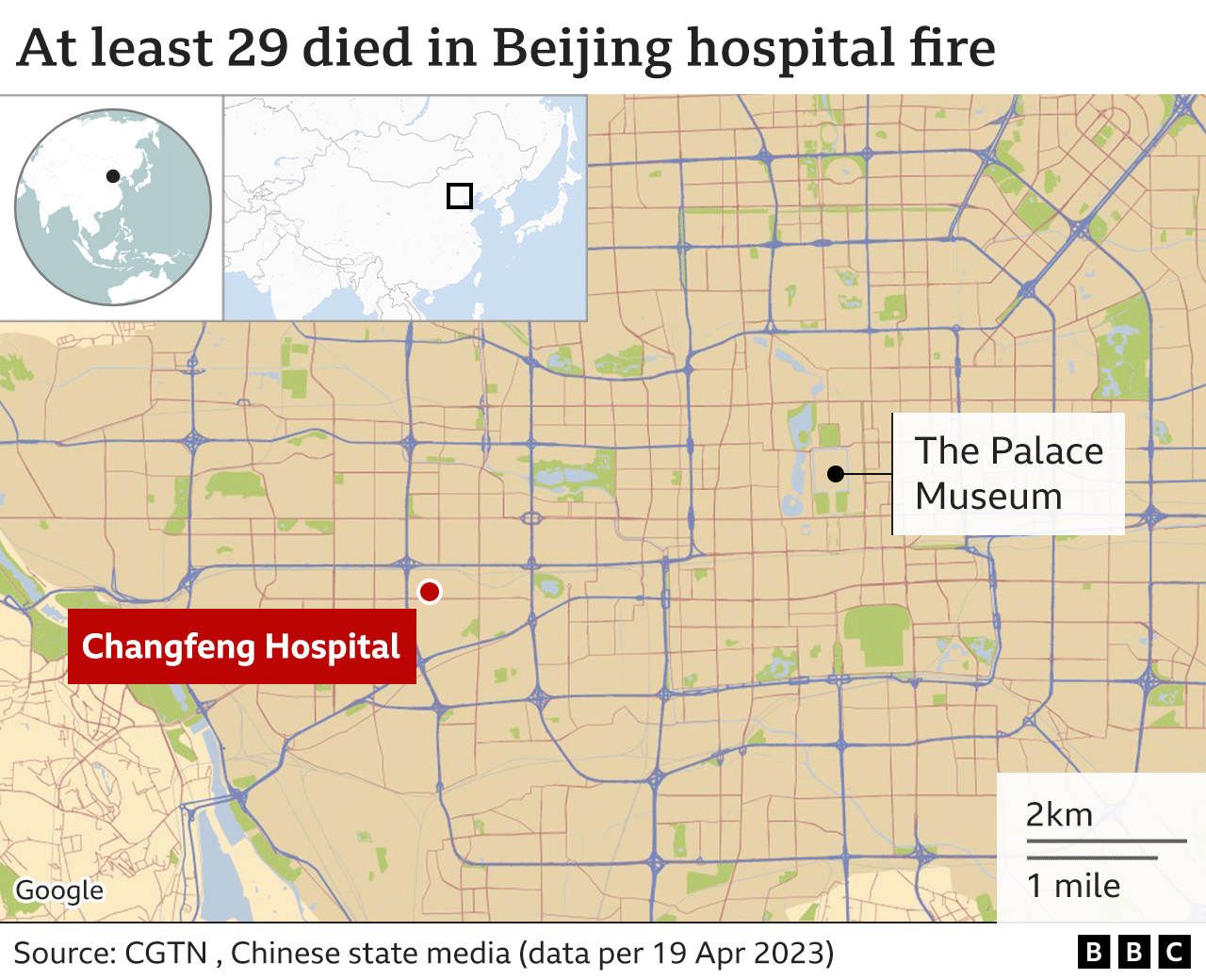 Source : BBC News