After weathering the storm, prospects appear far more promising as new talent emerges, Xu Fan reports.
In traditional Chinese culture, spring is seen as a season of hope and possibility. With the country emerging from the grip of the COVID-19 pandemic, celebrities are optimistic about the future of China's film industry, believing that it has weathered the winter, in more senses than one, and is poised for a new beginning in spring.
China Movie Channel, the country's most influential movie broadcaster, held an award ceremony recently for winners of 14 categories of its latest M-Chart awards, an annual honor that recognized the most outstanding movies and their makers between 2022 and 2023.
The ceremony, which was held in Jingzhou, Hubei province, on April 9, was concurrently held with a show to highlight the significance of big data for the movie industry. Initiated in 2019, the annual M-Chart awards are selected through a combination of big data analysis and the opinions of experts and audiences, according to the organizers.
With the war epic The Battle at Lake Changjin franchise, which grossed an overall 9.84 billion yuan ($1.4 billion) from two installments, Huang Jianxin — a veteran filmmaker credited with participating in 83 movies and producing 46 features within 45 years — took home the annual outstanding producer award.
Some other notable annual "outstanding "awards went to a group of A-listers, including Wu Jing and Zhang Yi, who jointly won the best actor category; Xi Meijuan and Yuan Quan, who jointly took the best actress entry; and Yi Yangqianxi, who scooped the most influential actor award.
"This year's Spring Festival holiday ushered in a good start and also brought about the revival of China's film industry," Huang says during an interview with Chinese reporters.
Speaking of the highest-grossing blockbusters during the holiday, ranging from historical suspense Full River Red to sci-fi sequel The Wandering Earth II and animated feature Boonie Bears: Guardian Code, Huang says the genres of Chinese films are becoming increasingly diversified.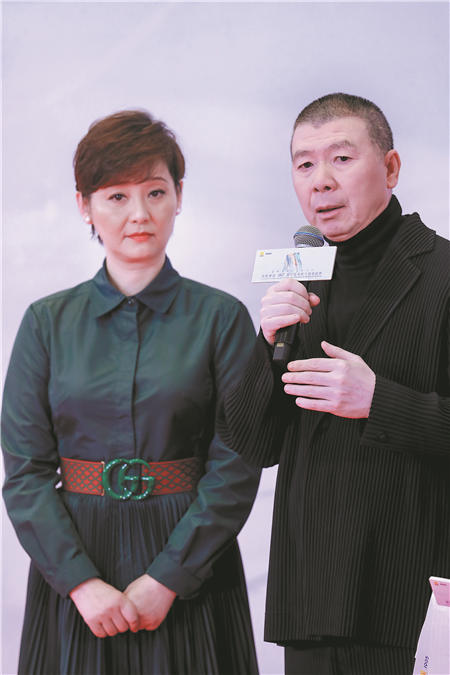 "Even some movies with strong indie traits and artistic temperament — types that were previously believed to be impossible to achieve commercial success — have also performed well in the recovering market. With more movie events to be held this year, it's encouraging to see signs of growth in the industry," says Huang.
He further explains that director Cheng Er's espionage tale, Hidden Blade, which interweaves multiple timelines to revisit the turbulence of wartime Shanghai between the late 1930s and mid-1940s, is a prime example. Despite the story being somewhat difficult to understand due to Cheng's directorial intention of creating implicit and vague elements, Hidden Blade has managed to earn an impressive 931 million yuan, a remarkable achievement for this type of film.
An iconic figure among China's "fifth-generation directors", Zhang Yimou took the annual outstanding director award due to his recent two blockbusters, the military hero-themed Snipers and Full River Red, the latter set in the Southern Song Dynasty (1127-1279).The two movies have attracted a total of 100 million theatergoers, boosting the films' ratings on the M-Chart to both surpass 9.1 points out of 10.
Widely considered a huge commercial breakthrough in his directorial career spanning over 35 years, Full River Red unexpectedly beat its major rivals like the sequel of The Wandering Earth, China's highest-grossing sci-fi movie of all time, to top the Spring Festival box-office charts in the Year of the Rabbit.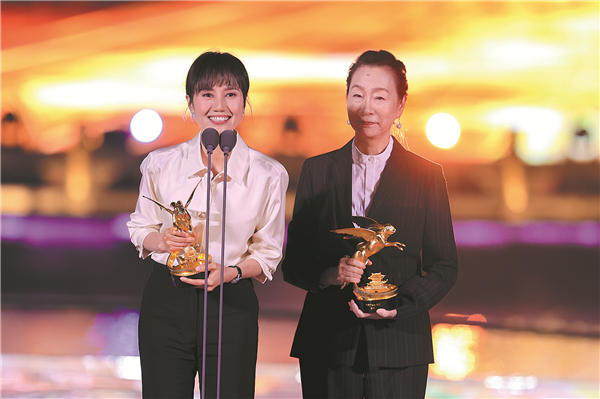 The director recalls that he felt quite surprised at the success of Full River Red, which has grossed more than 4.5 billion yuan since it opened on Jan 22.
"I had several private conversations with my actors, telling them that I felt like I was a director who could make a single film that could earn over 1 billion yuan. But if one of my works could exceed 2 billion yuan at the box office, I would consider it as a great victory. So, it's really beyond our expectations this time," says Zhang Yimou.
The prolific director also reveals that he will begin shooting a movie regarding people's livelihoods and the rule of law in June, and his intense schedule also includes directing League of Legends, an online drama that is inspired by the eponymous video game, in September.
Zhang Yimou reveals that directing League of Legends marks his first time helming an internet series, adding that he doesn't feel that shooting for streaming platforms or TV channels is inferior to directing a movie for theaters.
"I take delight in exploring various types of stories, even though I have never played the game myself. I consider esports tales to be a new genre for me. My aim is to create something that is both cool and stylish, while also maintaining a fast-paced rhythm," he says.
With the unprecedented expansion of the internet industry, most filmmakers, including the celebrated winners, say they feel the traditional movie industry, which has a history of more than 100 years, is being increasingly impacted by various aspects of the internet, ranging from big data to emerging artificial intelligence technologies.
Hu Mei, one of the most well-known female directors in China, says domestic film companies have come to rely on big data throughout the entire production process, from script writing to market promotion.
"Big data can be particularly helpful during the later stages of a movie's distribution, as it allows distributors to estimate the film's market share in comparison with others set to be released in the same month or week," she explains.
However, producer-director Huang says he believes that big data is like "a double-edged sword", which may benefit investors but could possibly hinder the creativity of storytellers.
Mentioning that he was astonished to hear the AI applications such as ChatGPT could create a video in merely a few minutes, Huang says that, as a result, filmmakers and industry insiders will face an even greater challenge in this era.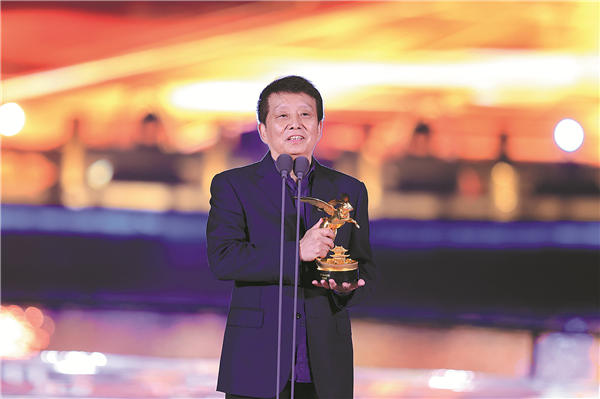 "Technology always drives us forward, and we must use our imagination to surpass the challenges that technology sets for us," says Huang.
Despite facing the challenges, most Chinese filmmakers say that they have maintained their passion and love for cinema.
"Directing and producing movies have been a part of my life because of my love for cinema. However, making a movie is unique in that you need someone else to invest a large amount of money to bring your vision to life. As a result, I am always grateful for the opportunity to make films," says director Zhang.
Feng Xiaogang, one of the most renowned directors in China, reveals that he will return to the directorial chair by starting to shoot the third installment of If You Are the One later this year. The sequel is scheduled to reprise the roles of actor Ge You and actress Shu Qi, who are in the previous two movies, and maintains its trademark comedic tone.
"A few days ago, I wished Jackie Chan a happy birthday. Chan said he had been traveling across the country to promote his new movie (Ride On). Despite being quite tired, he enjoys doing it. I can relate to that. I told him that we made movies for fame, fortune, and career ambition in the past, but now we make movies because it makes us happy," says Feng.
Source : China Daily